The Internet holds a great deal of promise towards profit and success. It consistently provides people with opportunities to sell their respective trades and to market the various services they can offer. Through the years, the online trading environment has advanced and expanded, opening more opportunities for aspiring entrepreneurs.
As the field of e-commerce grew bigger, establishing a distinct online presence started to become a problem. The immense number of participants from all across the globe made it difficult for consumers to choose, and bogus dealers continue to hinder the smooth flow of transactions. Thankfully, webmasters like the Sacramento internet marketing experts can support aspiring entrepreneurs as they establish their fledgling online stores.
Essential Elements of E-Stores
Creating an online store is similar to building an actual shop. There has to be an organized layout of products. All items should be top-quality and presented in eye-catching packaging to lure in customers and keep them coming back for more. Products should be reasonably priced as well, and the mode of payment should be clearly explained, as not everyone is well versed in online transactions.
Apart from these basic necessities, online stores should also have a few essential elements. One is a unique and catchy site name or domain. This should be easy to remember so consumers can easily associate the products and services they prefer to the online provider. Shopping and shipping policies should also be made clear to avoid misunderstandings, especially with international customers. Upon completing these foundations of e-business, it is advisable to seek the help of Sacramento search engine optimization experts like Champion Online Marketing for the next step in selling the trade over the Internet.
Strengthening E-Trade through Search Engine Optimization
Stores will not reach maximum profitability without the right promotional strategies. The same is true in online trading. More viewers and potential buyers should be reached to increase the probability of buying and trading. One way of doing this is through search engine optimization (SEO). SEO can boost user traffic by ushering in more end-users to view a website's pages.
Since the SEO process involves codes and techniques that are too technical for ordinary entrepreneurs, the expertise of Sacramento SEO service providers like Champion Online Marketing would come in handy. They can work on the domains, keywords, meta descriptions, etc. to increase a particular site's traffic and give it a stronger online presence. Putting up a store is now made easier because aspiring entrepreneurs can complete the process themselves. However, to avoid costly mistakes and to ensure your venture's success, the assistance of professional webmasters should be sought.
VIDEO:
URL: http://www.youtube.com/watch?v=lWW5TAVQtLw
Video courtesy of You Tube (www.youtube.com)
Video owner: AllBusiness How-To Videos
IMAGE: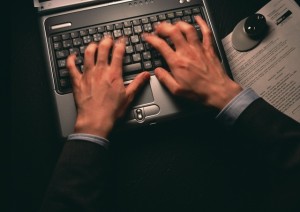 URL: http://photorack.net/index.php?action=showpic&cat=89&pic=17172
Photo courtesy of Photo Rack (www.photorack.net)
Photographer/Owner: