Maximize your SEO Campaign
Perform an SEO Audit and Website Assessment Report
To get higher Google rankings, more website visits and more revenue for your company – it is crucial that you get an SEO (Search Engine Optimization) Audit and Website Assessment Report done before you start. You want to find any errors and make all the possible optimizations you can to make your website as attractive to Google as possible before you start your monthly SEO campaign.
This will make everything that you do going forward more effective. In fact, I've seen large jumps in rankings and web traffic just from cleaning up and optimizing a website. If you don't it's like buying an expensive car and then trying to drive it while it's out of tune and low on oil. It'll still work but your performance will suffer and be well below optimal level.
We will not start an SEO campaign with any client before performing these. In addition it's important to understand that we are optimizing a website in relation to the services and keywords the client wants to rank for.
Optimize for Your Service Categories, Keywords and Geo Areas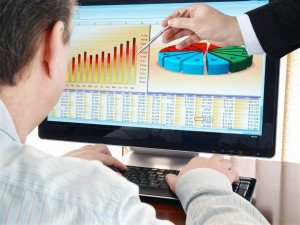 It's important to understand that when you are optimizing your website you are not optimizing in a broad or all encompassing sense. If you were an orthodontist for example,  you wouldn't optimize your website just for the general term "orthodontist". You'd want to optimize for more specific and targeted terms as well like "Folsom orthodonist", "orthodontist in El Dorado Hills" or "Invisalign in Folsom".
Find and Fix Any Errors
Part of this process is to find any errors that make your website unattractive to Google or that can affect your rankings or customer user experience. What kind of errors?
Broken links
404 page errors
Duplicate content
Missing Title tags
Website Content
Website Architecture
Site Indexing and Crawl-ability Reports
Web Browser Compatibility
Site Speed
Robots.txt Checking
Structured Data Implementation (Schema)
and more
An audit and assessment ensures that you are using data-driven recommendations that adhere to industry standards.  When we run these reports we provide a Report to our clients that contains our findings and opportunities to improve the site on various SEO aspects.
In a Google Webmasters video, Maile Ohye says:
"Start finding improvements by auditing your site to check for content and a user experience that's focused on meeting your customers' needs. Information from this step starts to feed your ideas as you shape and iterate on your SEO strategy"./blockquote>
The bottom line is do not start any SEO campaign before running an running these reports.