Is SEO really necessary for a business to succeed and have an edge over its competitors? The short answer is Yes. With your competitors using the Internet to market themselves, you certainly don't want to be left behind. However, simply having a Website on the Internet will not automatically gain you more customers. In search engines like Yahoo and Google, searchers will not search that far into the results. If your site is sowing up on page 3 or 4 in these search results, then you don't exist. Fortunately, you can make your business more visible through the help of a Sacramento SEO company such as Champion Online Marketing.
SEO (search engine optimization) is about making yourself more visible in the Internet. The SEO providers' goal is to create higher, more consistent traffic to your site.
A major problem of many companies is finding their target audience. To make it simple, imagine the Internet as a vast grocery store. If you're selling products, you definitely want to place them in areas where the most number of shoppers go. You want your products to be prominent and visible. You might think of placing your products in "strategic locations." As the producer/distributor you need to convince the store manager that your product is beneficial to the store – in this sense, you are already involved in product placement optimization.
That is just the first phase of the SEO process: you may be visible to most shoppers, but is your target market among them? If you're selling baby products, no one will buy them if they are in areas where most shoppers are single male adults. The same principle applies to SEO: you need to make sure you're visible in strategic places and to the right people.
Because of the huge number of Internet users, there will always be people who are looking for the kind of product or service you are offering. That is where the expertise of Champion Online Marketing, one of the leading Sacramento SEO services providers in California, can help you with. Through careful selection of keywords and phrases in your site, they make sure your business is always included in the top pages of search engines.
You can also increase your Website's visibility by utilizing Sacramento social media networks such as Facebook and Twitter. By creating back links in these high traffic domains, more people will get to "see" you. To keep your place in the top pages of search engines, SEO companies help you by creating relevant and interesting blogs. So if you think your sites are not delivering the results you want, perhaps it's time to consider SEO service providers.
Video:
Video URL: http://www.youtube.com/watch?v=RSkWqI7M3Ts&feature=related
Video courtesy of YouTube
Video owner: Rapid Learning Life
Images: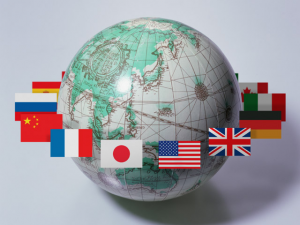 http://photorack.net/index.php?action=showpic&cat=79&pic=3857
Photo courtesy of Photo Rack (http://photorack.net)